The Illuseum Berlin - Who is up for an illusionistic magic show?
If you are looking for top attractions in a museum in Berlin / Brandenburg, you should not miss the following show. Suitable for young and old, we offer a magic show of a different kind - bookable directly after a detailed guided tour of the Illuseum Berlin at Alexanderplatz or in conjunction with our birthday package.
What should a Berlin and/or Berlin visitor definitely experience?
Clearly: The magic show of our house illusionist Jan!
Whether for classic corporate events such as Christmas parties, team building events, press conferences, product presentations and company outings or a group visit as a tour group, this special magic show is popular with all our visitors.
Our magician Jan prepares for the group an entertaining show with amazing magic tricks and close-up magic.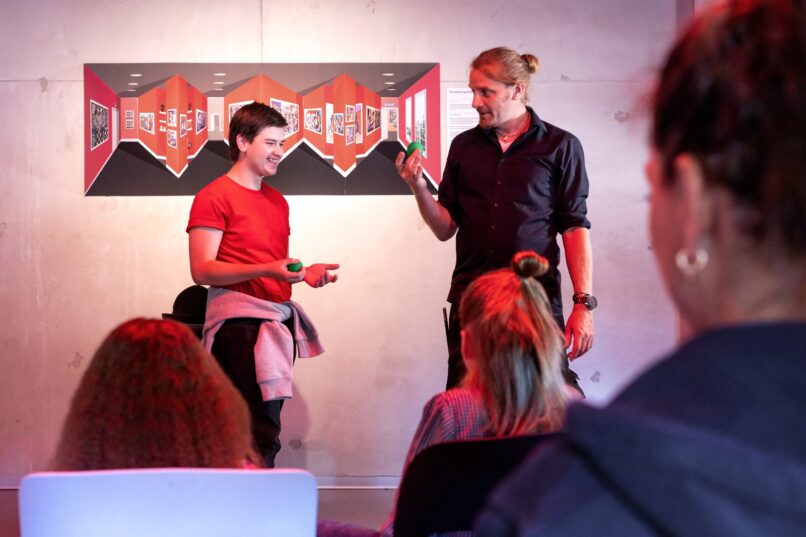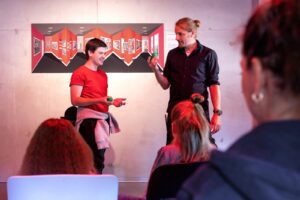 How does the magic show at the Illuseum Berlin work?

During the 30-minute magic show your senses will be amazed. We guarantee the best entertainment with amazed faces and wide eyes. Of course, our in-house illusionist always adapts his show to the audience, so young and old are guaranteed to get their money's worth. Try together to unmask his tricks! Philosophizing and laughing about the attraction of magic with creativity and intellect is especially fun with our magician.
And can you believe your eyes or is it all magic?
Guaranteed fun for young and old in one of Berlin's top attractions in the heart of the city directly opposite the TV tower. We want to confuse your senses there in our museum of a different kind. Stay tuned.