What is the IlluLab involved in?
The Illuseum Berlin sees itself as an educational and inspiring place where fascinating and extraordinary play a central role.

With the IlluLab, the Illuseum Berlin offers versatile activities in the field of education and outreach with the aim of bringing people of all ages together and imparting knowledge about optical illusions and illusions in a fun way.
The regular offerings of the Education and Outreach department include museum tours in several languages as well as workshops for school classes and families.
Create your illusion: Kaleidoscope
Workshop for school classes Did you know that the kaleidoscope is one of the oldest visual entertainment instruments and was already known to the ancient Greeks?
"Kalós eidos skopéin" is Greek for seeing a beautiful shape/form. Similar to spinning tops or mobiles, kaleidoscopes are artful objects that show us another state of reality through a small mechanical manipulation.
The incident light refracted between several mirrors even gives us a small impression of infinity.
30 min. guided tour plus 1 h workshop

Suitable for students from 2nd grade

For more than 10 students we recommend two supervisors for the workshop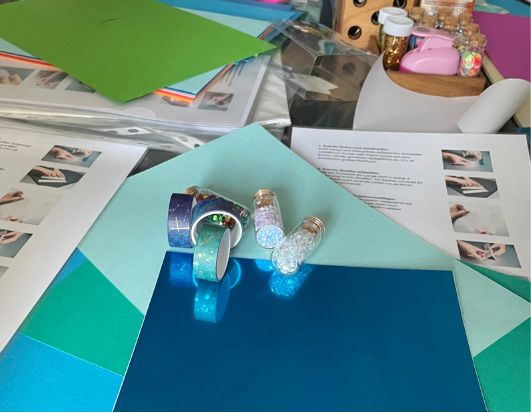 Schools and daycare centers
For school classes and daycare groups of all ages, the Illuseum Berlin offers changing, exhibition-spanning workshops an. Through creative approaches, we teach the groups to design illusions themselves.
In age-appropriate tours of the museum, the children are introduced to our focus areas.
Current exhibitions are explored using creative-playful approaches and artistic practices. Longer-term collaborations with schools and daycare centers can be individually conceived and implemented by arrangement. For inquiries about project collaboration, please contact our mediation team at info@illuseum-berlin.de.
During the school vacations, the Illuseum regularly hosts creative vacation weeks for families and schoolchildren between the ages of 6 and 17. On our website bookable. You can find the latest information on this at,,Holiday program".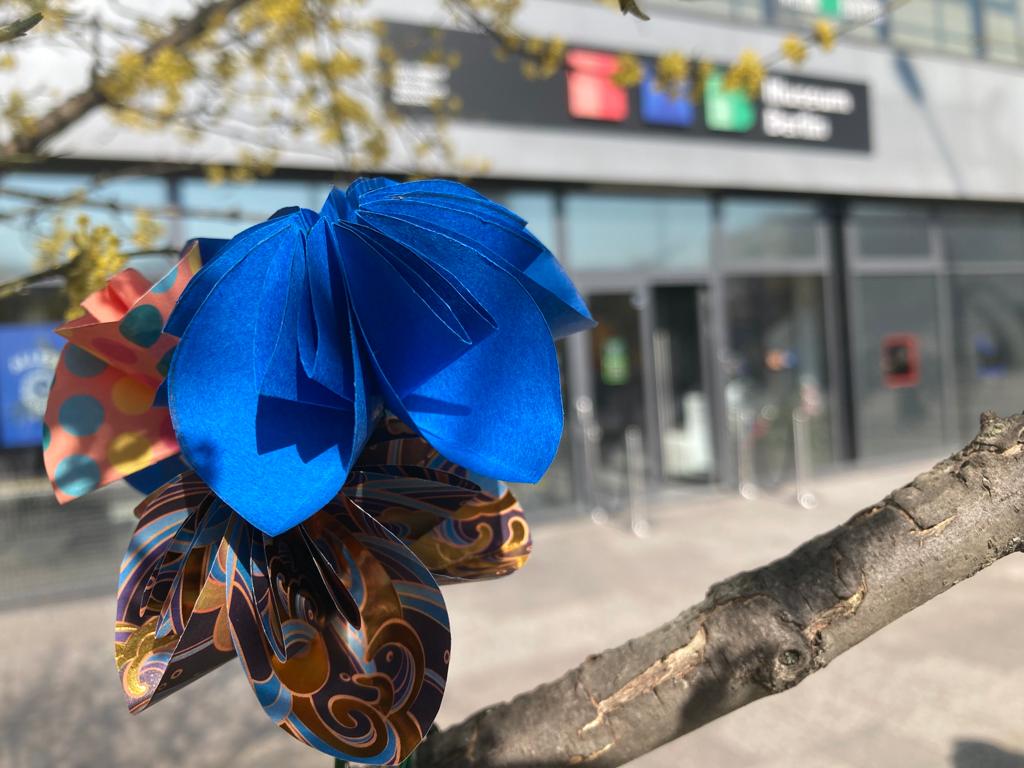 All of the museum's current exhibitions are complemented by an accompanying program of guided tours, artist talks, lectures and workshops. The Illuseum thus offers adult visitors the opportunity to engage with the exhibition themes in a variety of ways and to immerse themselves in illusory worlds.
Public tours in German take place on a regular basis. Individual group tours are offered on request in German, English and other languages and at individual dates. They can be booked directly via our website. An overview of information on rates can be found here.
Location
Here you will find us