The Illuseum is the perfect location for a birthday celebration. To guarantee a maximum of fun, we offer a one hour guided tour through the museum for the birthday child and his/her guests. All throughout the tour, we will explain the different illusions and assist with taking photographs. After the tour, a 30 minute entertainment program will take place.
There will also be cake and non-alcoholic drinks available for you in a separate room so you can enjoy some private time.
The birthday package includes:
A 1-hour guided tour of our exhibition:
During the tour, our museum staff will provide the group with interesting facts about illusions and how to best experience or understand them.
Plus, of course, special tips to capture the best photographs.
A 30-minute entertainment program:
The entertainment program is a surprise of the museum, which has not disappointed anyone to date.
A great selection of non-alcoholic drinks and a delicious birthday cake.
School Excursion at Illuseum
The Perfect Museum for Kids
The Illuseum Berlin is the perfect destination for a unique Wandertag oder Schulausflug Hiking day or school trip for children from six years! Why? Because even rather dry subjects such as mathematics, physics and geometry are taught here in an entertaining way and suddenly become really exciting.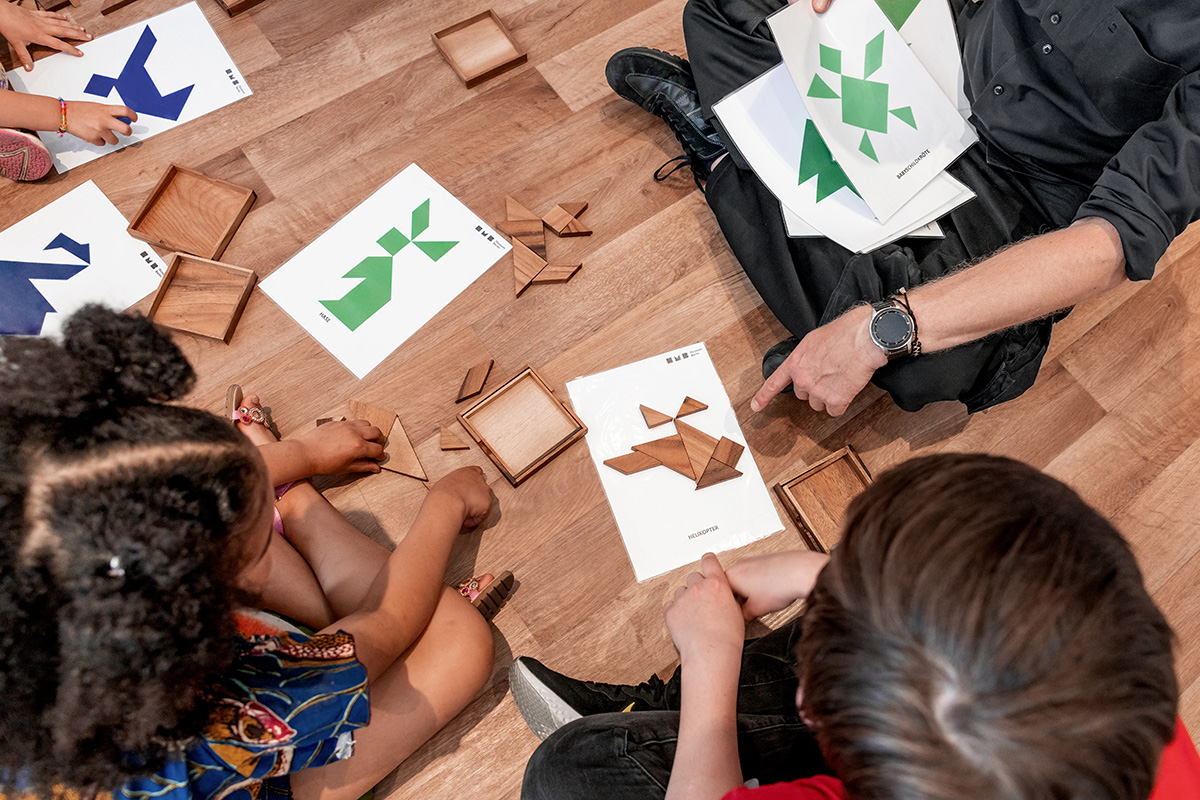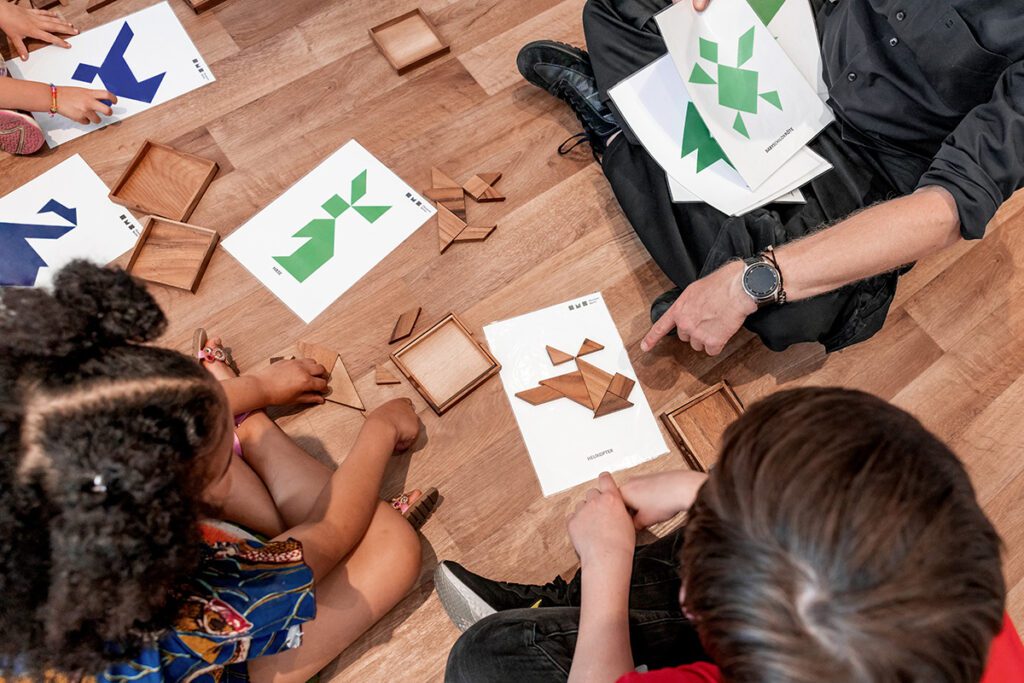 How does playful learning work?
It is pedagogically highly valuable to learn things in a playful way. Optical illusions, puzzle games and interactive stations prove that our own perception is individual and that our view is sometimes very limited.
In many Asian countries, puzzle games and riddles are a mandatory part of the curriculum, teaching kids how to utilize their own logic rather than simply memorizing things.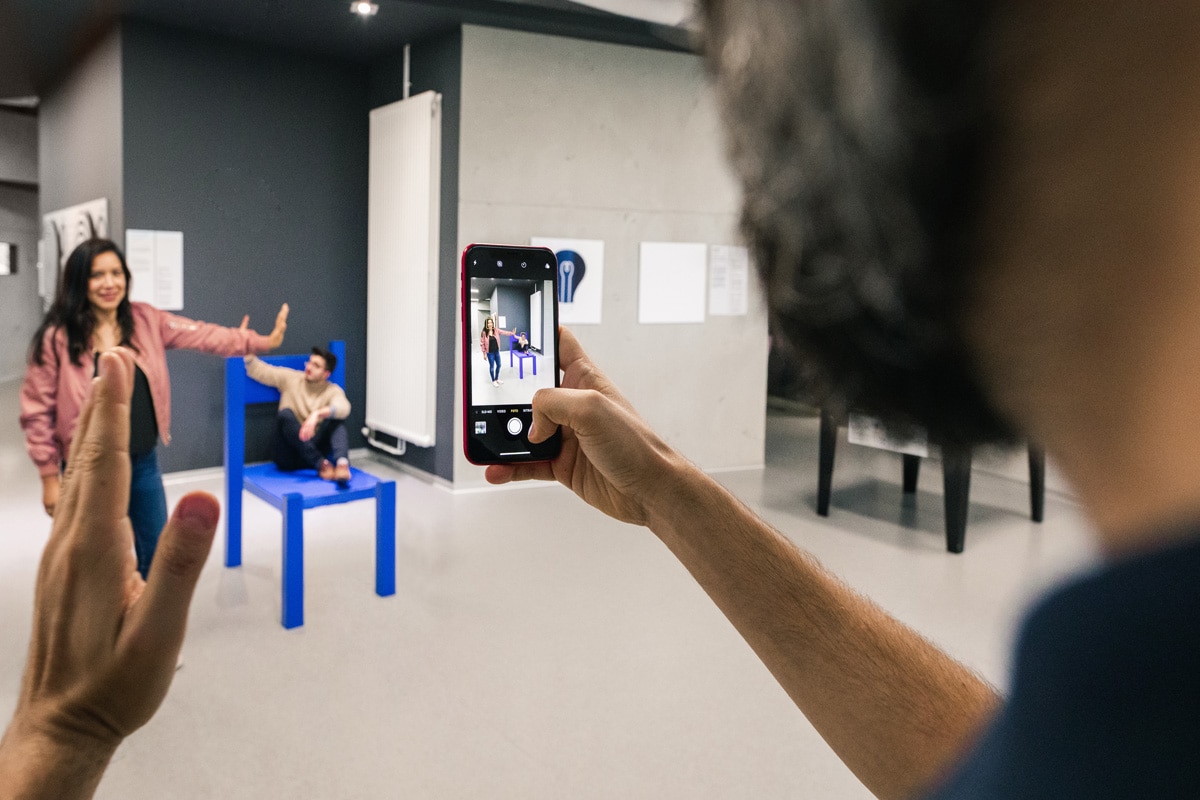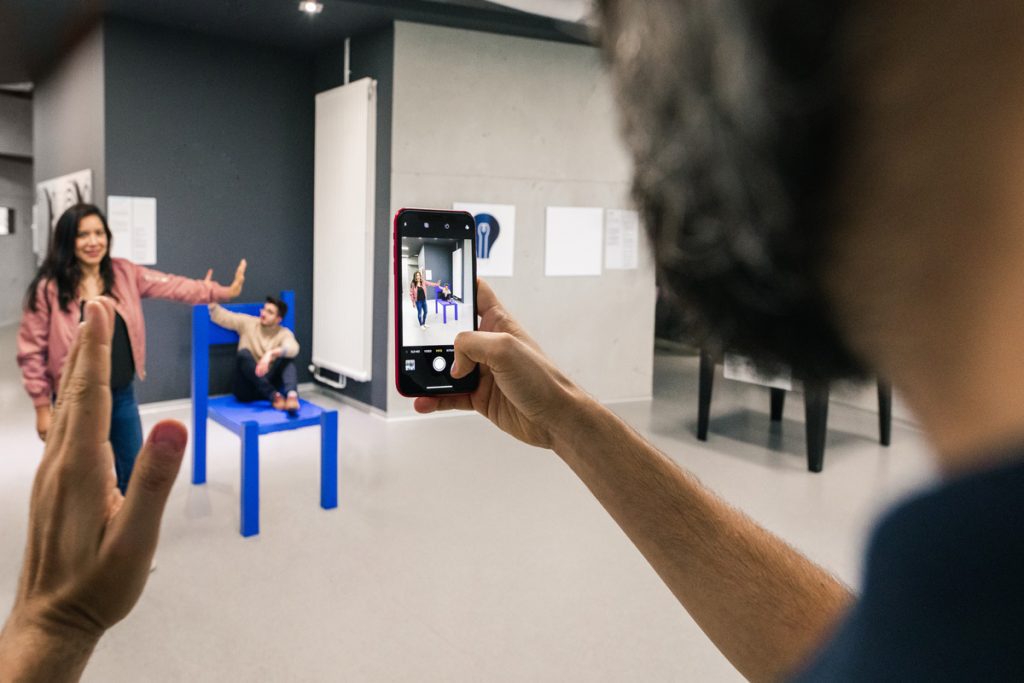 What illusions await the pupils?
Students can expect astounding exhibits, hands-on illusions, and interactive rooms at the Illuseum. The vortex tunnel, our kaleidoscope, and countless other optical illusions are waiting to be explored. In no time, you can turn into a giant, or hang down from the ceiling of a room – you won't believe your own eyes.
How any of this even works, will be explained to you by our super informative employees who are more than happy to share their knowledge in many fun ways. And the best part: We don't just allow you to take photos, we encourage you to!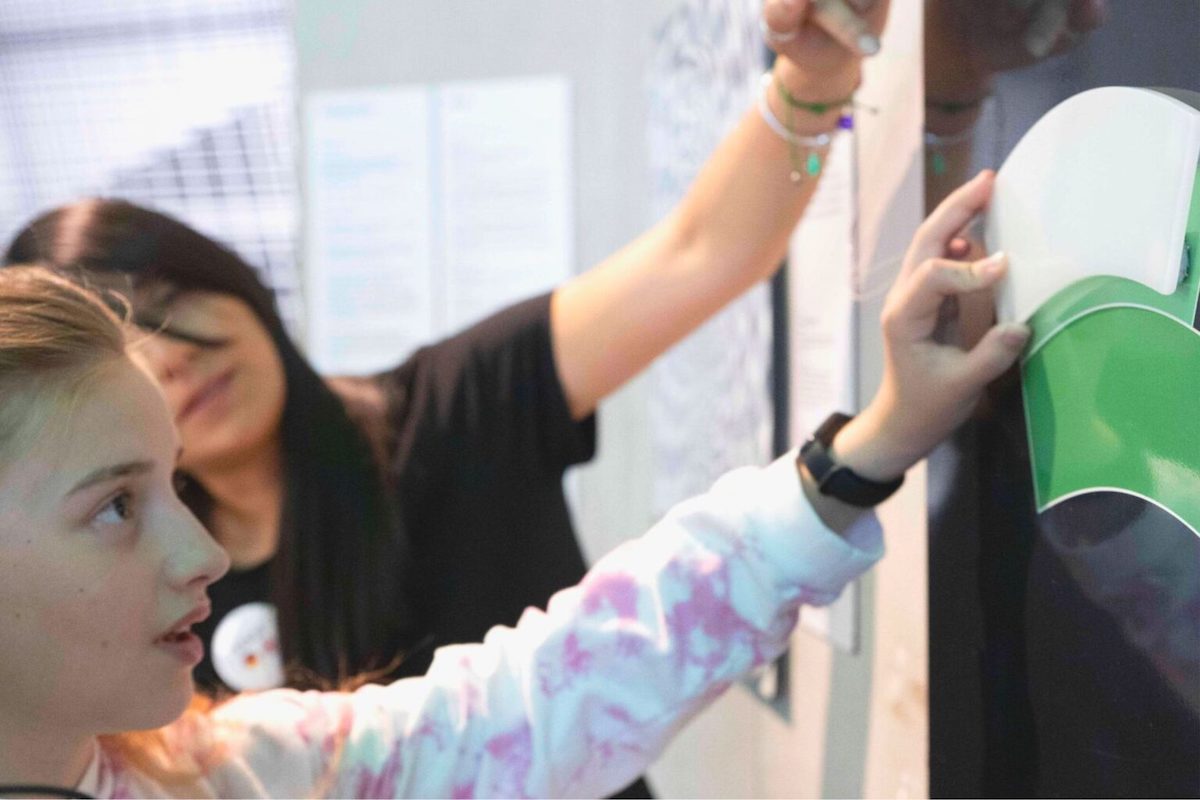 What are class excursions at Illuseum like?
Our guided tours are custom tailored for each individual group, to always ensure age appropriate entertainment. The minimum age for a guided tour through our museum is 6 years old. This rule was not established to exclude anyone, but rather to make sure that even our youngest guests are well entertained.
Each class excursion begins with an entertaining 60 minute tour of the museum. We explain in detail how our exhibits work and also assist with taking amazing photographs. That way, you will have memories of the coolest excursion of the year readily available on your smartphone.
You will quickly discover that the Illuseum is not about right and wrong, but all about fun and different perspectives. In order to find out who was the most attentive and who is able to best apply the newly acquired knowledge, we round off our tours with a fun and challenging quiz. How the quiz works is kept as a surprise!
Experience a guided tour of the museum with an entertainment program afterwards.
Unterhaltungsprogramm im Anschluss.
School class

7 Euro / Person
+ Brain Training

80 Euro / School class
+ Magic Show

120 Euro / School class
In our museum, children will learn about topics such as mathematics, physics, and geometry in an entertaining way and will suddenly find them really exciting. 
Highlights: Vortex
Tunnel, Ames Room, Head on a Plate, Reversed Room, Beuchet Chair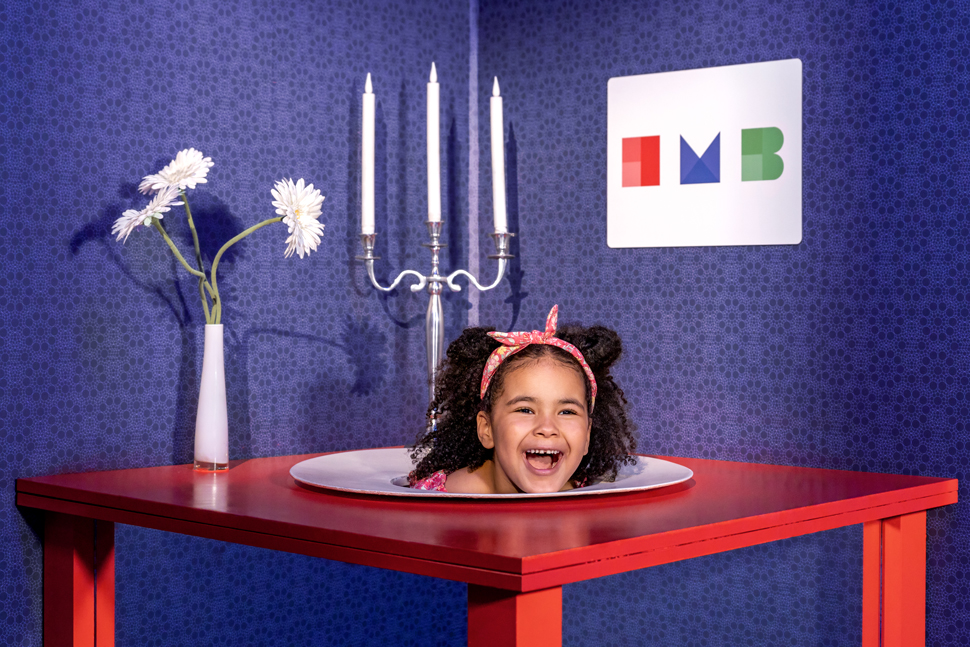 The children can become part of the optical illusions themselves and, in an interactive way, learn just how easily the brain can be tricked and how often things are quite different from what they may seem at first glance.
We recommend a minimum age of 6 years. Although many areas offer opportunities to take funny photographs, most of our exhibits are hung on the walls. Those are all about questioning reality in order to grasp the illusions.
The human brain is only able to differentiate between reality and illusion at age 6 and over. This rule is not intended to exclude anyone, but rather to ensure that even our youngest guests are well entertained.
For this reason, there is no entrance fee for children under the age of 6.
Age

Recommended for ages 6 and over
The Illuseum Berlin is happy to offer special conditions to tour organizers and resellers. We look forward to establishing a long-term cooperation with you to provide your groups with an unforgettable experience at the Illuseum Berlin.
Because here, your visitors will find their senses being deceived and discover that nothing is as it seems at first glance. Your groups will return from their trip with amazing souvenir photos, newly won impressions, and countless special memories.
A perfect team building event combines fun with a good challenge, and binds the participants together. At Illuseum Berlin, we guarantee just that.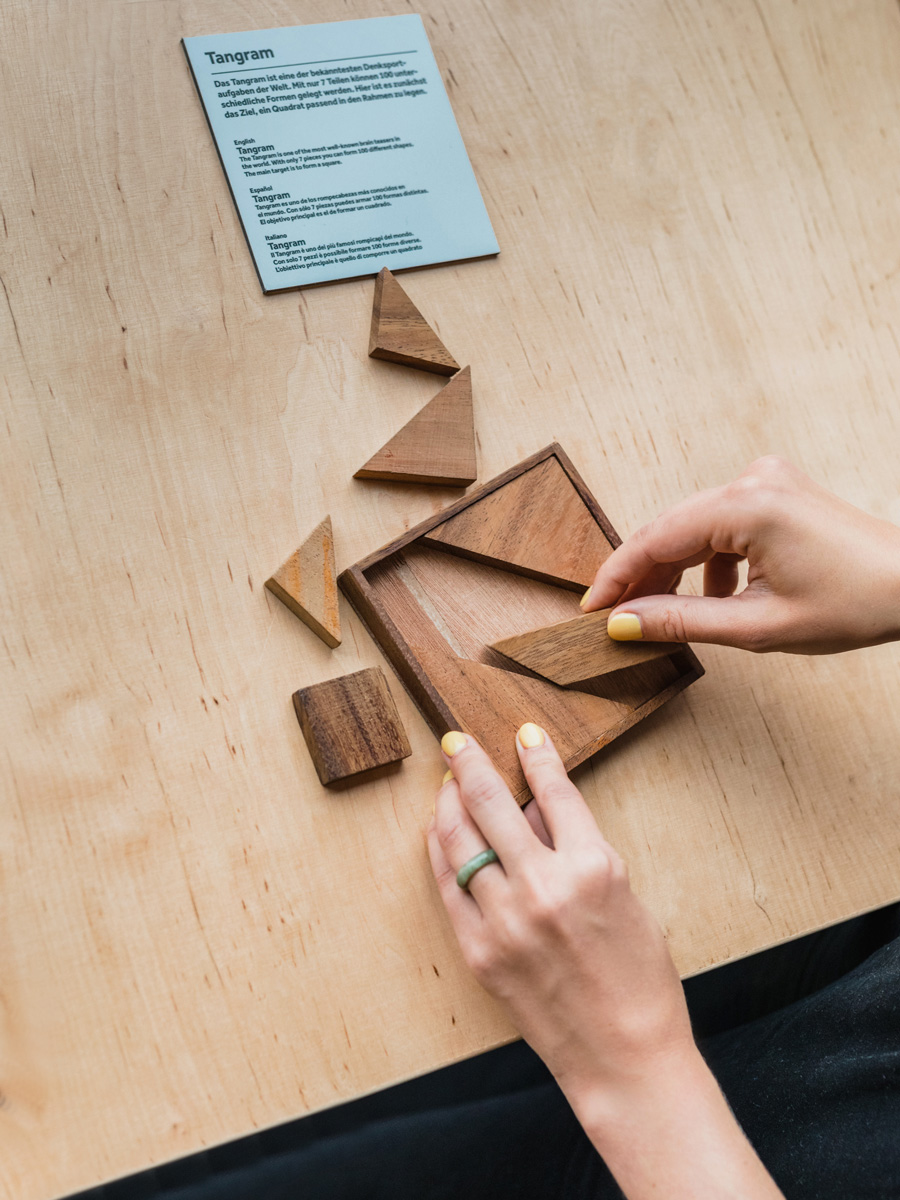 Rundown of Team Building Events at Illuseum
We offer two different types of team building exercises. Both variations begin with an interactive guided tour through the Illuseum. There is a lot to discover during the one hour long tour. Have your head turned in our vortex tunnel, turn into a giant in the blink of an eye, and find out how a straight rod can fit through a curved opening. Together you will discover that in life, everything is always a question of perspective, and that our brain is easy to deceive.
Following the guided tour with our friendly employees, you can either enjoy a magic show or compete in an exciting brain training.
Organization and Pricing
All information about your group visit you will find here
We are looking forward to your request!
Brain training or Magic Show? The Choice is Yours!
During the 30 minute magic show, your senses will be tricked. Stunned faces are guaranteed. Naturally, our in-house illusionist adapts each show to fit each individual audience, so that kids and adults all get their money's worth. Together, you can try to uncover the tricks behind his magic, or apply creativity and logic to philosophize about the allure of magic.
During our 30 minute brain training, your group with be divided up into two teams to play interactive games. Both teams compete against each other while solving tangrams and playing wooden games. The activities are not just fun, but also challenging.
Whether you'd rather watch a magic show or compete in the brain training is completely up to you. We guarantee excellent entertainment and creative discussions about the experiences of the day. In addition to that, you will have lots of photos as long-lasting reminders of an amazing team outing.
1 hour guided tour through the museum and 30 minutes magic show
Up to 10 people

9 Euro / Person
Under 10 people

12 Euro / per person
+ Magic Show

120 Euro / Group
1 hour guided tour through the museum and 30 minutes entertainment part
Up to 10 people

9 Euro / Person
Under 10 people

12 Euro / per person
+ Brain Training

120 Euro / Group