The Illuseum is the perfect location for a birthday celebration. To guarantee a maximum of fun, we offer a one hour guided tour through the museum for the birthday child and his/her guests. All throughout the tour, we will explain the different illusions and assist with taking photographs. After the tour, a 30 minute entertainment program will take place.

Alle Infos findet ihr

here
The minimum age is 6 years, because it is not possible for the brain to differentiate between what is real and what is not at an earlier age. This rule was not established to exclude anyone, but rather to make sure that even our youngest guests are well entertained.
Aus diesem Grund bezahlen Kinder unter 6 Jahren keinen Eintrittspreis und benötigen auch kein eigenes Ticket für den Einlass.
School Excursion at Illuseum
The Perfect Museum for Kids
Das Illuseum Berlin ist das perfekte Ausflugsziel für einen einzigartigen Wandertag oder Schulausflug für Kinder ab sechs Jahren! Warum? Weil hier selbst recht trockene Themengebiete, wie Mathematik, Physik und Geometrie, auf unterhaltsame Weise vermittelt werden und plötzlich richtig spannend sind.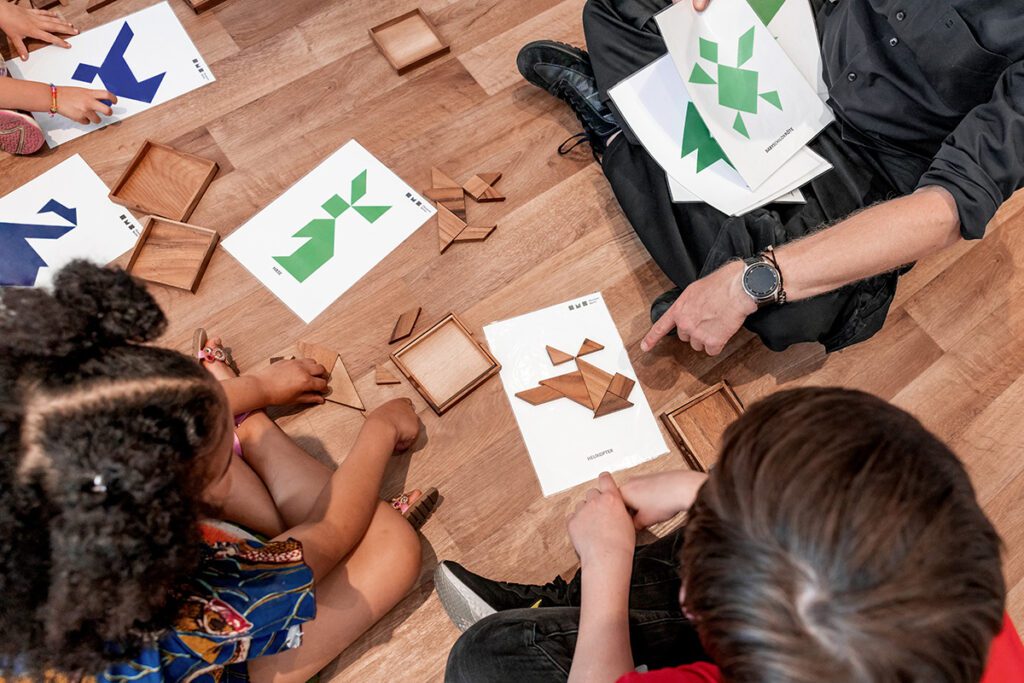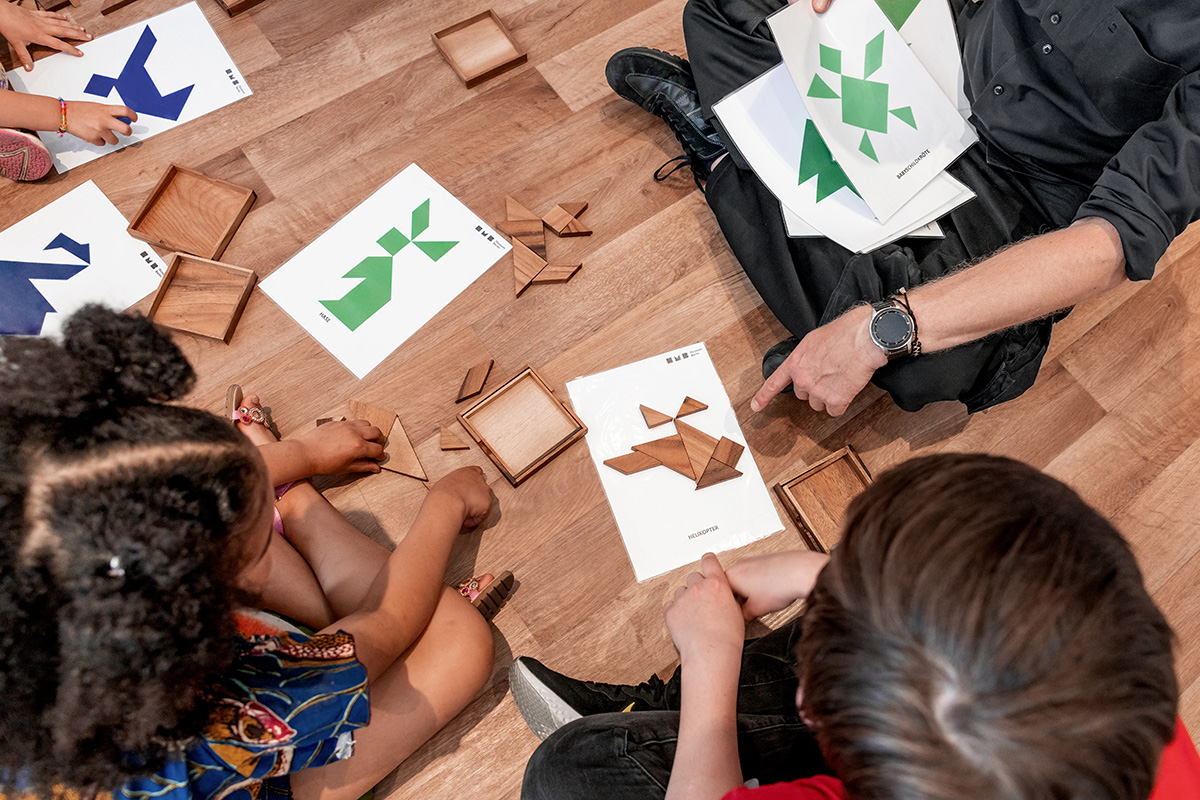 How does playful learning work?
Es ist pädagogisch höchst wertvoll auf spielerische Weise Dinge zu lernen. Optische Täuschungen, Knobelspiele und interaktive Stationen beweisen, dass die eigene Wahrnehmung individuell ist und unsere Sichtweise manchmal doch sehr eingeschränkt.
In many Asian countries, puzzle games and riddles are a mandatory part of the curriculum, teaching kids how to utilize their own logic rather than simply memorizing things.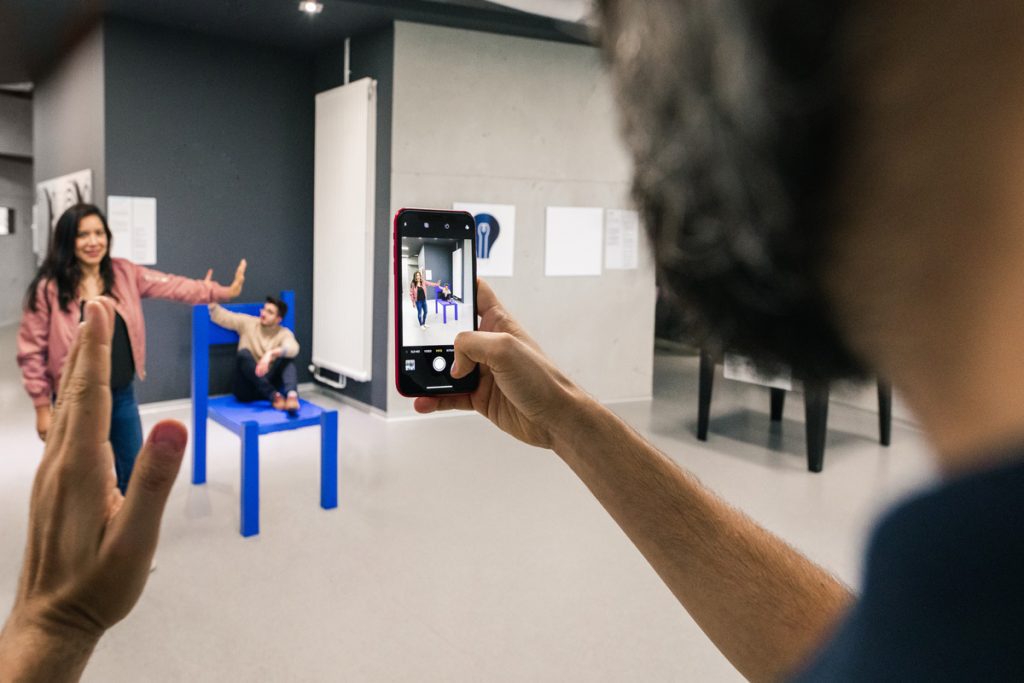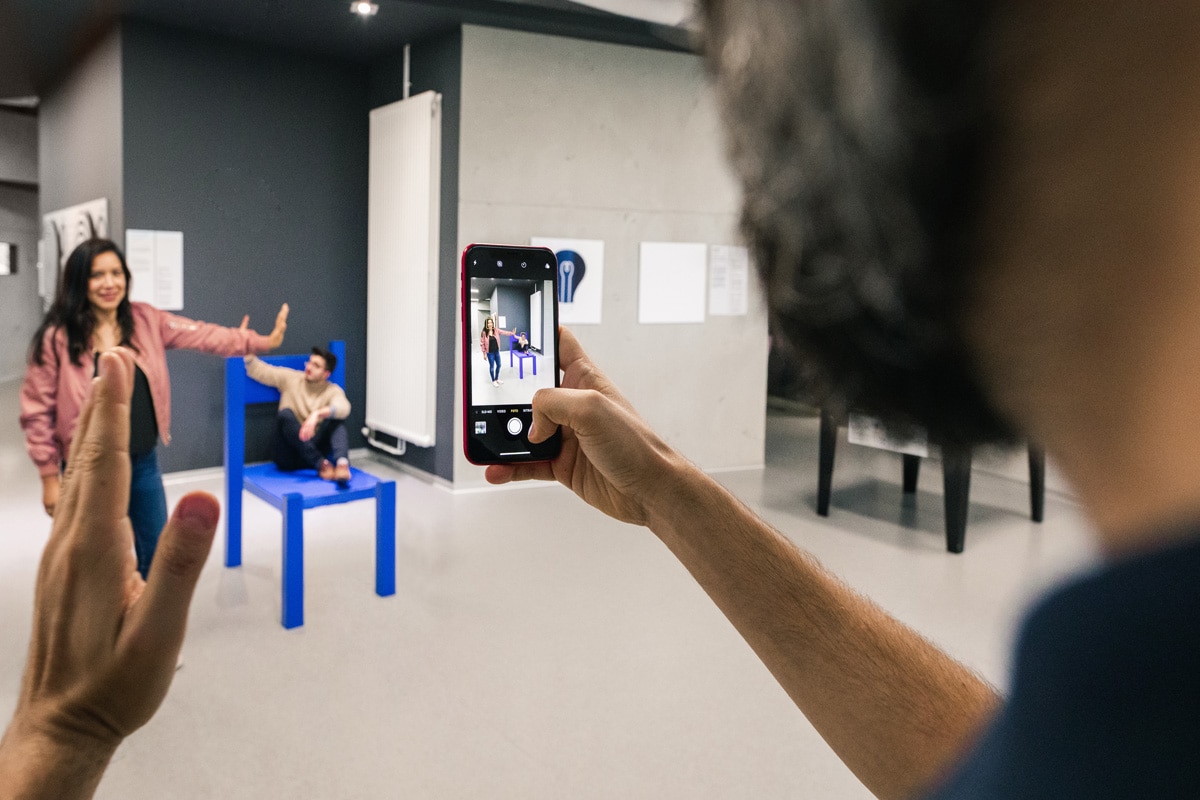 Welche Illusionen erwarten die Schüler?
Students can expect astounding exhibits, hands-on illusions, and interactive rooms at the Illuseum. The vortex tunnel, our kaleidoscope, and countless other optical illusions are waiting to be explored. In no time, you can turn into a giant, or hang down from the ceiling of a room – you won't believe your own eyes.
How any of this even works, will be explained to you by our super informative employees who are more than happy to share their knowledge in many fun ways. And the best part: We don't just allow you to take photos, we encourage you to!
What are class excursions at Illuseum like?
Our guided tours are custom tailored for each individual group, to always ensure age appropriate entertainment. The minimum age for a guided tour through our museum is 6 years old. This rule was not established to exclude anyone, but rather to make sure that even our youngest guests are well entertained.
Each class excursion begins with an entertaining 60 minute tour of the museum. We explain in detail how our exhibits work and also assist with taking amazing photographs. That way, you will have memories of the coolest excursion of the year readily available on your smartphone.
You will quickly discover that the Illuseum is not about right and wrong, but all about fun and different perspectives. In order to find out who was the most attentive and who is able to best apply the newly acquired knowledge, we round off our tours with a fun and challenging quiz. How the quiz works is kept as a surprise!
1 hour guided tour through the museum plus a 30 minute entertainment program
School class

6 Euro / per person
+ Brain Training

80 Euro / School class
+ Magic Show

120 Euro / School class
In our museum, children will learn about topics such as mathematics, physics, and geometry in an entertaining way and will suddenly find them really exciting. 
Highlights: Vortex
Tunnel, Ames Room, Head on a Plate, Reversed Room, Beuchet Chair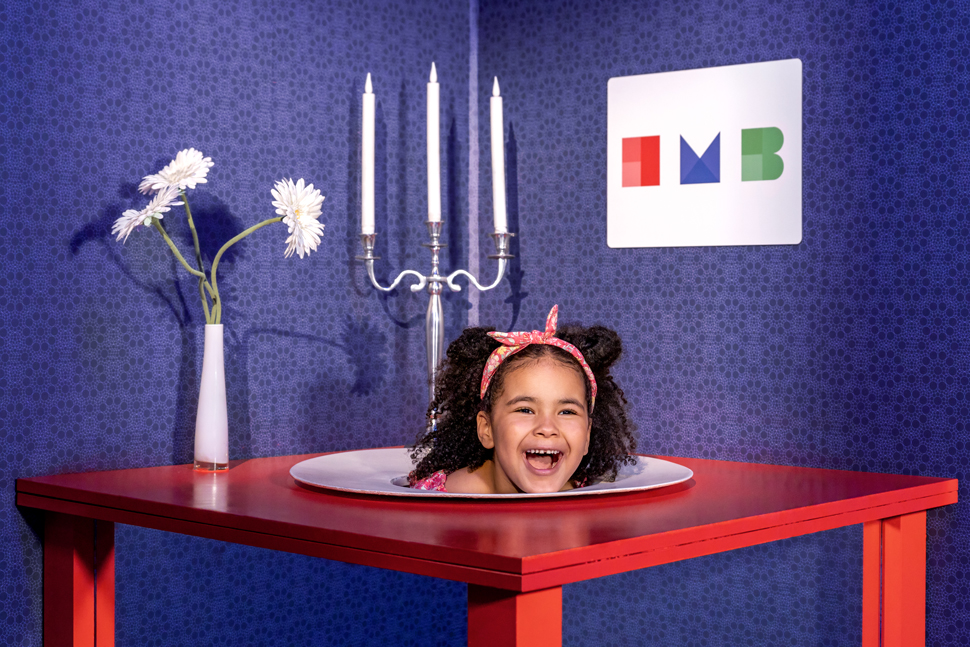 The children can become part of the optical illusions themselves and, in an interactive way, learn just how easily the brain can be tricked and how often things are quite different from what they may seem at first glance.
We recommend a minimum age of 6 years. Although many areas offer opportunities to take funny photographs, most of our exhibits are hung on the walls. Those are all about questioning reality in order to grasp the illusions.
The human brain is only able to differentiate between reality and illusion at age 6 and over. This rule is not intended to exclude anyone, but rather to ensure that even our youngest guests are well entertained.
For this reason, there is no entrance fee for children under the age of 6.
Age

Recommended for ages 6 and over
The Illuseum Berlin is happy to offer special conditions to tour organizers and resellers. We look forward to establishing a long-term cooperation with you to provide your groups with an unforgettable experience at the Illuseum Berlin.
Because here, your visitors will find their senses being deceived and discover that nothing is as it seems at first glance. Your groups will return from their trip with amazing souvenir photos, newly won impressions, and countless special memories.
Location
Here you will find us